Apex Dynamics, Inc. is a worldwide leader in manufacturing of planetary gearboxes, and a worldwide recognized Servomotor Drive Planetary Gearbox Manufacturer.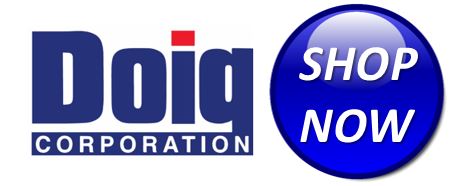 Doig Corporation is an Authorized Apex Dynamics Distributor located in Wisconsin.
Based on more than twenty years of accumulated manufacturing and marketing experience, plus the highest level of technical production capabilities, Apex Dynamics designed and built a technically advanced, high speed, low backlash servo application planetary gearbox. Apex patented technology (over 6 patents), provides the customer with the optimum high precision helical reducer at a reasonable price and is offered with the only tip to toe 5-Year warranty in the industry, including the seals and bearings.
Apex Dynamics: TRUTHFUL | RESPONSIBLE | CREATIVE.
Apex Dynamics Products
IN LINE GEARBOXES

AB Series

AD Series

ADS Series

AE Series

AF Series

PAII Series

PEII Series

PGII Series

PSII Series

PD Series

PL Series

RIGHT ANGLE GEARBOXES

ABR Series

ADR Series

AER Series

AFR Series

PAIIR Series

PSIIR Series

PEIIR Series

PGIIR Series

PLR Series

PDR Series

KF Series

KH Series

SPIRAL BEVEL GEARBOXES

AT-FC Series

AT-FH Series

AT-FL Series

AT-FL1/R1 Series

AT-C Series

AT-H Series

AT-L Series

AT-L1/R1 Series

AT-LM/RM Series

AT-LM/RM Series

AT-4M Series
---
DESIGN YOUR OWN. Use the Apex Dynamics Gearbox Design Tool
http://www.apexdynamicsusa.com/gearbox
---
FEATURED PRODUCT: HYPOID Right Angle Gearbox
The K Right Angle Gearbox seriesturns the corner in a compact manner and provides high accuracy. The K Series features It features an extremely short, light yet rigid housing and is full compatibility with standard motor adapters. Highest Precision, Highest Torque and Quiet Operation are provided by optimized Hypoid Right Angle Gearing. High Axial and Radial Loads are provided by High Precision Taper Roller Bearings. The K Series is available with Smooth Output Shaft (-S1), Keyed Output Shaft (-S2), DIN 5480 Output Spline (-S3) and Compression Clamp Hollow Shaft (-S4) options.
Want to learn more about the Apex Hypoid K Series?
---
FEATURED PRODUCT: PD-Series Rotary Flange Planetary Gearbox
The PD series is an economy rotary flange output precision planetary gearbox with accuracy down to less than 6 arc minutes. The PD series features lower inertia, lower size and weight, quieter operation, reduced backlash, increased efficiency and greater mounting versatility.
Want to learn more about the entire Apex P Series Gearboxes?
---
FEATURED PRODUCT: Apex Precision Rack and Pinion Systems for Machine Control.
APEX is the ONLY ONE manufacturer worldwide who produces racks strictly according to specifications regarding : Geometrical Tolerance of all Dimensions, Defined Straightness, Parallelism and Perpendicularity, Helical Angle and Pressure Angle with Tolerance, Defined Surface Roughness of Teeth, Defined Hardness and Thickness of the Hardened Layer on the Teeth.