AVENTICS – It´s that easy. Fast results and reliable, simple solutions for industrial pneumatics.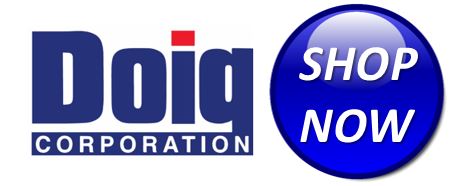 Doig Corporation, based in Wisconsin, is an Authorized Distributor of AVENTICS products.
As an Authorized Distributor for Aventics, we provide local support and value-added technical services in compliance with Emerson Standards.
Pneumatic cylinders, drives and grippers
Aventics compressed air actuators are particularly sturdy and resistant and each component has the best quality and design.
Want to learn more about Aventics Cylinders and Drives?
---
Valves and Manifolds
From the mechanically, pneumatically or electrically actuated single valve our product range covers all valve requirements. Single valves, Valve systems, Electrical connection technologies.
---
Air Prep and FRL Systems
High-quality filtering, control, and lubrication – all the components and accessories you need for reliable compressed air preparation. Maintenance units and components.
More on Aventics Air Prep and FRL here.
---
FEATURED PRODUCT: Aventics TaskMaster® Series TM-1 and TM-8 Cylinders.
NFPA TaskMaster® Series TM-1 (Ports 3/8 NPT, 1/2 NPT) Pneumatic Cushioning
TaskMaster® Series TM-8 (Ports 1/4 NPT, 3/8 NPT) Adjustable Pneumatic Cushioning
Bore size: Ø 1-1/2'' - 4"Ø 1.5-4 inch, double-acting with magnetic piston, Piston rod External thread
Want to learn more? Taskmaster TM-1 Cylinder Datasheet here.
Want to learn more? Taskmaster TM-8 Cylinder Datasheet here.
---
FEATURED PRODUCT: Aventics CL03 Configurable Valve System. Suitable for use in Food Processing.
Multipole Electrical connection or Direct field bus connection, supported fieldbus protocols (PROFIBUS DP, CANopen, DeviceNet, PROFINET IO, EtherNET/IP)
Want to learn more? See the complete CL03 Datasheet here.
---
FEATURED PRODUCT: AV03 Pneumatic Valve Systems for Increased Function Density in a Unique Design Package
Complete Automation Solution. Significantly reduced weight. Extremely compact size. Configurable valve systems, Multipole, Field bus, IO-Link, AV03/AV05, ATEX optional.
AV system – the new standard for manifolds. These new pneumatic directional control valves are smaller, lighter and more efficient. The plug-in design allows for quick valve change-out. You can configure your own custom valve manifolds online easily and quickly. One scan of the QR code on the valve manifold using your cell phone or tablet, and you are immediately forwarded to your configuration via a wireless connection. Using the AVENTICS AES (Advanced Electronic System) you can add bus modules, I/O, or an E/P (electro-pneumatic pressure regulator).
Learn even more about the AV03 and AV05 Series here.
Configure your own AV Systems here.
---
FEATURED PRODUCT: ES05 Modular Valve Systems provide High Flexibility
Easy one tool assembly, low storage costs. Configurable valve systems.