Control Technology Corporation designs and manufactures Servo and Stepper Motor Controls, Programmable Automation Controllers (PAC), and Industrial Touchscreens (HMI).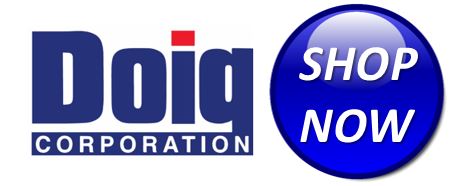 Doig Corporation, based in Wisconsin, is an Authorized CTC Distributor.
CTC pioneered the integration of motion control in programmable controllers, now including EtherCAT connectivity.
CTC supports strong communications capabilities, including Modbus, OPC, BACnet, DeviceNet and other protocols.
Data Acquisition and Logging – Exceptional analog capabilities for precise data acquisition from temperature, pressure and position sensors.
New CTC INCENTIVE SOFTWARE
The Incentive family of software components runs on standard PC hardware and creates a powerful and extensible control system. The three primary members of this family are: • IncentivePLC – a fast, multitasking controller offering powerful constructs to quickly implement a control program. • IncentiveAPI – this library of high-level automation functions lets your code, written in C#, C++ or VB.Net, interact with your IncentivePLC control program or directly with external sensors and actuators via IncentiveECAT. • IncentiveECAT – a software-based EtherCAT master controller, IncentiveECAT runs on a multicore PC platform and uses a standard Ethernet port to communicate with up to 64 servo axes, or a combination of motion drives and I/O.
---
Control Technology Series 5300 Programmable Automation Control Systems
Series 5300 programmable automation controllers are self-contained compact control systems featuring high-density I/O and an impressive suite of capabilities. With such powerful integrated capabilities as high-performance motion control, strong communications and data handling provisions, and a high-level automation-specific programming language, this series of product has become a favorite with fast-moving technology companies for their automation projects.
---
Control Technology Industrial Touchscreens
Available in a variety of configurations, including NEMA4/IP65-rated front panels and memory capacities to 256MB, in screen sizes up to 15 inches. Model 4400 touchscreens may be configured with EasyBuilder Pro user interface software, available as a free download.
---
Series 2700 Programmable Automation Controllers
High-density rack-mount system
Integrates machine sequencing, motion control, networking, and data acquisition
Up to 16 axes of motion
Up to 512 I/O
Serial and Ethernet communications
The 2700 Series programmable automation controllers use advanced technology, including a highly integrated plug-in CPU, to attain performance that exceeds the response metrics of much more costly systems. This performance level, combined with the controller's up to 384K user memory capacity and extended I/O and step capacities, makes the 2700 Series appropriate for any application that demands ultra -fast response times or real-time, multitasking machine control.