EXOR manufactures advanced HMI hardware and software control solutions for equipment and factory automation.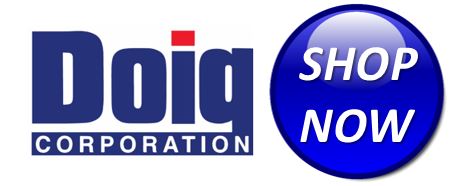 Doig Corporation is EXOR's Authorized Wisconsin Distributor.
EXOR HMI: Human Machine Interface Panels
EXOR is a Global Manufacturer of HMI & HMI with Control solutions focused on enhancing the User Experience.
Since 1971, Exor has been making significant advances in the world of HMI programming software and hardware producing high quality, innovative, and visually appealing Human Machine Interface solutions.
With over 40 years of experience, Exor features its flagship HMI, the JMobile Configuration Software, Series 500 Resistive Touch HMI, and Series 600 "True Glass" Capacitive Touch HMI. JMobile offers flexibility, connectivity, and portability, along with Web & Network enabled HMI solutions for secure control & data, anywhere, from any device. EXOR's modern tool-set allows for design of a more visually appealing, better User Experience.
EXOR provides engineering and support services and an industry leading 5 year Warranty.
EXOR offers a large family of HMI solutions for factory, building, marine automation and harsh environments to meet your application and budget requirements. Their HMI panels come in 100+ configurations ranging from simple graphical entry-level displays to low-cost touch screens and to advanced color graphic displays and touch screen units. EXOR offers 200+ communication drivers including connection to the most popular fieldbus networks, and several industrial Ethernet protocols. With one of the optional PLC modules, local or remote I/O, an EXOR HMI can be expanded into a very powerful single integrated control system. The products have an extensive set of features including:
Dual protocol communication
Networking
Ethernet connectivity
OPC Server
Protocol bridging
Web Server
Windows CE
---
FEATURED PRODUCT: EXOR's New JSmart Field HMI Device Family
EXOR would like to invite you on this journey of imagination and discovery by introducing the JSmart family of Smart HMI Field Devices. A product that seems as if from the consumer world of smartphones, tablets and PCs and yet a robust industrial grade product that will last multiple years. EXOR has worked for many years to redesign nearly 80% of the internal components on the board to accommodate an incredibly beautiful and slim casing. Looking at the product from any angle there is a sense of tranquility and purity that belies the potent technology that lies beneath. Up to a quad-core Cortex A9, multi-touch and robust glass front, a full set of motion and environment sensors and wifi interface all add up to provide you with a vast possibility of applications.
A New Smart HMI for Factory Automation Applications.
JSmart Field HMI Product Features
from 5.0" to 21.5" TFT color display
up to a resolution 1920x1080 pixel with 16M colors, dimmable backlight
PCAP Touchscreen Multitouch with swiping and zooming
10/100 Ethernet port PoE single cable for power and ethernet
Wi-Fi Connection • up to a ARM Cortex-A9 quad core CPU
Full IP67 protection; ideal for mounting-arm installation right at the machine
---
FEATURED PRODUCT: EXOR's New eX700 - The Revolutionary IIoT Controller
We're pleased to present the Exor IIoT Controller, and Industry 4.0 addition to the Doig product line.
A beautiful product, created within the X Platform, with unsurpassed ability to offer access and scalability into advanced machine communications. The eX700 Series allows you to make prudent investment decisions into the implementation of IIoT and Industry 4.0 compatibility.
The eX700 Series provides a true all-in-one IIoT solution covering a variety of functions:
A powerful Browser with industry standard Web engine powering state of the art Chromium browser
A Gateway with up to 3 Ethernet networks,OPC UA pub/sub* Server and Client, future TSN connectivity* and multiple protocols
A powerful HMI using JMobile inside with multi touch operation in a brilliant high resolution display
A PLC with the CODESYS V3 and Ethernet distributed I/O stacks and extremely high processing power
---
FEATURED PRODUCT : EXOR's Integrated Solutions HMI+PLC
PLC and I/O into a single integrated system.
Here is the ideal solution for powerful and compact applications. Use it in combination with local I/O, available with different options or configure with distributed I/O based on CANopen, Modbus TCP or even Modbus RTU.
The PLC includes communication stacks for and an I/O editor that let you easily configure your I/O set-up. The HMI keeps its basic communication capability. Even when running the PLC control program the HMI connects to other PLCs and drives and becomes the perfect tool to improve integration in your control system.
CODESYS version 3 is now the common standard PLC platform for hundreds of controllers in industrial automation and permits, through the use of all the standard languages in IEC programming, an easy and rapid deployment of control applications. The integrated PLC option is available for all eTOP Series 500, Series 600 and eBIS Series 500 products.
The optional plug-in modules are compatible with eTOP Series 500, Series 600, and eBIS500.
The excellent price/performance ratio will make it the ideal solution for many of your control projects.
Free SoftPLC Programming Environment – CODESYS. See the complete lineup of EXOR HMI's.
---
EXOR PRODUCTS
Universal HMI Solutions, Integrated Solutions HMI+PLC, Mobile Solutions, Software Solutions, Industrial Computers.