FABCO-AIR offers a complete line of pneumatic components including cylinders, rotary actuators, slides, grippers, valves and the The Original Pancake® Compact Air Cylinder. FabcoAir.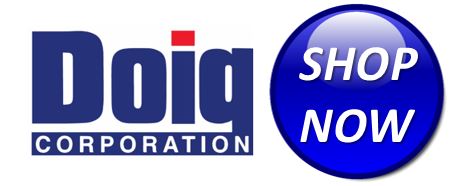 Doig Corporation, based in Wisconsin, is an Authorized FABCO-AIR Distributor.
FABCO-AIR Solves Product and Design Problems. Over 50% of their products are special items designed to solve unique customer application problems. FABCO-AIR will design and prototype your solution within your time frame.
Pneumatic Cylinders and Actuators- Fabco-Air
In 1958 Fabco-Air began its business by making a tiny air cylinder to fit and work in cramped spaces where no other cylinder could. Named the Pancake®, it worked so well that people began asking for it with bigger bores, longer strokes, more options. Today, the Pancake has evolved into a major air cylinder line with 8 bore sizes 1/2″ to 4″ and strokes to 4″.
Today, FABCO-AIR produces a wide variety of pneumatic components:
Cylinders- NFPA and ISO6432
Modular FRL- Filter, Regulator, Lubricators
Linear slide actuators
Stopper Cylinders
Swing Clamps
Solenoid Valves
Air Pilot Valves
Rotary Actuators
Table Slides
Wide Open Grippers
Parallel Grippers and Angular Grippers
See the complete lineup of Fabco-Air pneumatic solutions.
---
FABCO Service
FABCO-AIR launched the FABCO FAST Shipping Program. The initial introduction of the FABCO FAST Shipping includes 3 of the most popular product types in the air cylinder market. These are the FCQN Series OEM Type NFPA Interchangeable cylinder line and the F Series Non-Repairable Interchangeable product line, and the FA-Series Air Preparation product line.
The FA-Series (Air Preparation) 2 Day Shipping Program includes:
4 Sizes (28 to 350 SCFM)
1/8″ to 1″ NPT Ports
Filtration Rating Options: 5µ, 25µ, and 40µ
Lock-out/Tag-out 3-Way Valves
3-Way Slide Valves
Pressure Gauges
Mounting Brackets and Accessories
The FABCO FAST Shipping Program is both comprehensive and easy! Subsequently, FABCO-AIR guarantees to ship up to a quantity of 10 of a specific part number (from the Fabco Fast catalog) in 2 business days (or less) or FABCO-AIR picks up the shipping expense. Orders must be received before 3:00 p.m. (EST). Please note that Saturdays, Sundays, and holidays are not considered as business days.