Doig Corporation is happy to help introduce you to OB7, the truly collaborative single arm robot for automating all areas of manufacturing. Wisconsin Distributor for the OB7 Collaborative Robot. A lower cost option than the UR5 Robot!
Simple, Powerful and Smart. No Programming.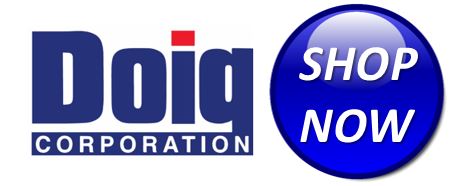 OB7
See OB7 in action
Teach and Learn
Experience the simplicity of teaching without programming, OB7 learns by demonstration, so no robotic experts or additional staff are needed. If you can do the job, then you can show OB7 how to do the job too.
Easy Integration
OB7 seamlessly integrates into your current manufacturing operations without disruption, generating immediate bottom line results, from day one.
Safe Design
OB7 is designed to work safely alongside people without the need for safety cages or extra floor space. Using the sense of touch you can start and stop OB7 on command.
7 Ways it Moves
You can call them joints, degrees of freedom, or axis, but what you need to know is that OB7 can move just like a human arm. It's this freedom of movement that makes OB7 so easy, fast and flexible to work with.
Increase Efficiency
OB7 makes robotic automation easy without the need for technical knowledge, which means that increasing your business efficiency, while becoming more competitive and profitable is now easier to achieve.
For more information, see productiverobotics.com
View the OB7 Brochure
Get the Machine Center Book