PLC and HMI combination systems for high end machines, automation projects, and simple, small machines.
Unitronics designs, manufactures, and markets quality PLCs for the global market. Easy to use, efficient, and affordable, Unitronics products have been automating processes, systems, and stand-alone applications since 1989.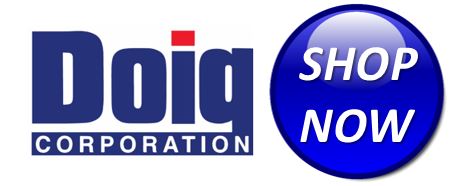 Doig Corporation is an Authorized UNITRONICS Distributor in Wisconsin.
UniStream: Award Winning PLC+HMI All in One
The UniStream, For Complex Machines & Automation Projects. Powerful programmable controllers with incredible HMI features—backed by the most efficient programming software you have ever used. Execute high-end projects — on time and within budget. Available in two All-in-One series: UniStream Modular and UniStream Built-in.
---
The Vision Series, For Advanced Machines & Automation Projects
An award-winning series of programmable controllers (PLC + HMI) , ranging from palm-sized controllers with onboard I/O to large-screen controllers with snap-in I/O. Vision is a true workhorse: reliable, versatile, field-hardened – a cost-effective All-in-One controller.

Vision Hardward offers a model to meet any advanced control project need. Palm-size Vision All-in-One controllers offer a broad range of built-in I/O configurations. Larger-screen Visions support a variety of I/O modules that snap onto the back of the controller to supply onboard I/O. All Vision programmable controllers are expandable. I/O Expansion Modules can supply digital, relay, high-speed, thermocouple and load cell.
---
The New Motion Solution: Servo Made Simple - Easy to Set Up, Painless to Program
Unitronics new line of AC Servo drives and motors changes the traditional and complicated approach to Motion Control. Unitronics launches a complete line of AC Servo drives and motors – along with a surprisingly simple approach that enables users to implement Motion Control easily. Ready-Made Motion code, Embedded Diagnostic tools, Automatic communication setup, are just some of the easy-to-use features embedded in this new line. The offering includes 1 and 3-phase drives and motors, operating at a wide power range of 50W to 5,000W (0.06-6.7 HP) to suit any machine size, with robust, high-resolution built-in serial encoders (absolute: 23-bit, incremental: 20-bit), IP65.
---
The Samba Series, For Small Machines
Full-function programmable logic controller (PLC) with built-in high resolution, full-color touchscreen & onboard I/O configurations. Great look, incredible price.
---