Watlow. Designer and manufacturer of industrial heaters, temperature sensors, RTD's, thermocouples, controllers and supporting software for thermal systems.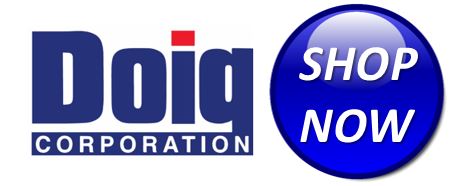 Since 1922. Powered by Possibility
Doig Corporation is an Authorized Watlow Distributor.
Watlow partners with its clients to optimize thermal performance, decrease design time and improve efficiency of their products and applications. Customers around the world use Watlow thermal products and solutions within their own equipment to generate, measure and control the delivery of heat. Wisconsin and the world's leading companies have consistently relied on Watlow to provide innovative solutions that will provide a competitive advantage and enable sustainable market growth. WATLOW has the right heater, sensor or controller to meet your needs.
WATLOW HEATER PRODUCTS
FIREROD and MULTICELL Cartridge Heaters
WATROD, FIREBAR and FINBAR Single and Double Ended Tubular Heaters
Flexible Heaters
WATROD, FIREBAR Immersion Heaters
Circulation Heaters
High Temperature and Specialty Heaters
Learn more about Watlow Heaters?
---
WATLOW TEMPERATURE CONTROLLERS
Integrated Multi-Function Contollers
Temperature and Process Controllers
EZ-ZONE® PM Panel Mount Controllers
F4T Intrgrated Process Controller
Limits and Scanners
Temperature and Process Indicators
See the full line of Watlow Temperature Controllers.
---
WATLOW RTD, THERMOCOUPLES and SENSOR PRODUCTS
ENVIROSEAL HD Sensors
MICROCOIL Thermocouples
Multipoint Thermocouples
Radio Frequency Thermocouples